As debate heated up on the pros and cons of Joe Biden's $1.9 trillion COVID-19 relief bill, also known as the American Rescue Plan, I was challenged to defend my stance in favor of the $15 minimum wage while dipping into the shallows of Twitter;
"[Are you] unaware that raising [the] minimum wage hurts young minority uneducated workers the most? This fact is nearly universally accepted by economists."
I've been wanting to update some of my older blog posts here on compensation, the minimum wage, and a 'living wage' for a while now, so let's have at it—into the depths we go.
I appreciate the results that economists broadcast in an effort to clarify them for us. The sociologist in me prefers to study the root causes, and says, so let's change things, and make them better.
The nonpartisan Congressional Budget Office found in a 2019 study that raising the federal minimum wage to $15 an hour by 2025 could cost 1.3 million Americans their jobs. The same study found the higher level could boost the pay of about 27 million workers and lift 1.3 million Americans out of poverty.
—Google citation, Feb 3, 2021.
I understand the argument that a higher minimum wage is potentially a job killer; so is automation, out-sourcing and innovation. A higher wage may be an opportunity obstacle as short term effect, but I don't buy it as our long-term certainty if we look at adjusting and improving the root causes which give us societal detriment as a whole, as now testified by economists' measurements. Let's address issues like access to education, racial and gender discrimination, and non-friendly small business regulation as well, so that "a rising tide lifts all boats."
This is why my usual soapbox here, has to do with designing better business models. For instance;
—The 'Ohana in Business Model: Our Economy Done Better, November 2020
—My Vision of A Living Wage, August 2019
—Financial Literacy Revisited: You and Your Income, January 2019
We in business can effect positive change, if only we choose to, leading by merit of our own good example (the value of Alaka'i). This ability we have, to be change agents more readily than other pursuits, is a primary reason I remain a proponent of smart, operated with Aloha businesses.
For instance, profit-driven-only capitalist enterprise is not the only game in town: Antidotes to Brutal Capitalism? Some are Hidden in Plain Sight.
"Across the country, Americans in all walks of life are creating companies with business models driven by social purpose, not just their own pocketbook priorities."
Raising the minimum wage is certainly better than our status quo, where the rich get richer, and more people move into, or remain in poverty. America's middle class, normally defined as professionals and semi-professionals with economic security, is shrinking, and we are experiencing the sharpest rise in poverty in more than 50 years.
A 2019 Hawaii Business Magazine series caught my attention with their CHANGE Report: "…because Hawaii cannot continue on its current path. We need to change. We face many significant problems but the biggest may be that half of Hawaii's people are struggling financially today despite a booming tourist economy and full employment…" Half of Hawaii Barely Gets By. I'd say "half" is a generous assessment. The magazine estimates that "The average working family of four in Hawaii needs to make at least $36.17 an hour to stay out of poverty. But that same family would have to almost double their earnings ($69.44) to become financially stable." That was 2 years ago, and our legislature is debating about mandating a $15.00 per hour minimum wage?
To be clear, I don't begrudge the wealthy, or wealth as an incentive for work well done. That said, we live in a time where obscene wealth demands our attention as another result demanding the adjustment of its root causes.
Read: A Sense of Place Delivers True Wealth.
Money is not inherently evil, but the way it is presently distributed and circulated in society is dysfunctional—that is the core issue we must address. Money can work for the benefit of all society much more than it presently does.
Plainly said, the economic rules by which we now live (barely), are not working for us, and we must change them. We have spoken about this before (President Obama's American Recovery and Reinvestment Act of 2009 comes to mind), and while a stimulus was given, no real institutional change was triggered. Is this, i.e. the circumstances of our pandemic-altered present, going to be another opportunity we allow to pass us by?
It's not politics; it's a business life lived
Last summer, as America's electioneering ramped up for the 2020 presidential election, one of my newsletter subscribers wrote to me saying, "I can see that you favor the Socialist points of views," the first time someone actually used the word 'socialist' to describe me. It gave me pause, yet I understand why I give that impression… I speak up, and my ever evolving beliefs about equity in society, about capitalism and Pono business models, and about what we need to be healthier as community, are some of the effects learning the values-centering of Managing with Aloha has had on me—within the context of being a businesswoman. I continue to learn more every day, and I don't compartmentalize it with managing alone, for you cannot manage with Aloha in a vacuum.
I was actually raised Republican, adhering to very conservative views—ideals like free markets that generate economic opportunity for all, limited government, personal responsibility based in strong work ethic, individual liberty, justice, the centering of family life, Christianity, and equal access to freedom and "the American dream" for everyone in our communities. Working it out for myself did change me; we choose our political persuasions same as we choose our values, or perhaps it's because we choose our values.
However, my 50+ years as a working adult (and as someone who has voted in every election since I was 18) have provided me with more than enough evidence that free markets do NOT generate economic opportunity for all without some degree of government intervention or a benefactor's generosity and compassion; it simply doesn't happen that way any longer, despite the fervor of the ideal, or how well a passionate disciple attempts to articulate it. Ideas don't always morph into effective actions. We can "work harder" yet find it's just not enough: we need some element of luck as well. Chance plays a far larger role in life outcomes than most people realize.
Read: Why Luck Matters More Than You Might Think, The Atlantic: "When people see themselves as self-made, they tend to be less generous and public-spirited."
I for one, am tired of waiting for old theories to work. Let's give the new ones a shot, especially those proven to be working in other global economies. Call them socialist or progressive if you must, though I prefer the word experiment.
We can learn from each other
My experiences in business have shaped my current views much more than politics have, yet I have always been fascinated by what the private sector can learn from the public sector, and vice versa. Lately, I find myself thinking about core standards, a concept most organizational gurus swear by for the baseline expectations of a company, and for the consistency those standards will contribute to operations, to sales and marketing, to finance, and to human resources.
A federally mandated $15.00 minimum wage would become a core standard.
When a business is well aligned, its core standards evolve as a natural rule-making which stems from a company's core values. In American government, the closest thing we have to core standards is the U.S. Constitution, which is arguably more subject to partisan interpretation than it should be. In governance, we also juggle the differences in state law and jurisdiction.
The Khan Academy has a good primer on the relationship between the states and the federal government: Who rules when? For instance, "The states and the federal government have both exclusive and concurrent powers, which help to explain the negotiation over the balance of power between them."
Core standards can be changed over time (and they should be audited on a regular basis), but in business they are considered fixed givens on a day-to-day operating basis; they aren't variables left to team or individual discretion. The problem in most business models, is that wages, compensation, and labor cost are all considered variable expenses we have the discretion to 'play with,' or worse, take advantage of. We shouldn't have that choice in an egalitarian society: Fair compensation, wherein an equitable minimum wage is a given, should be a fixed cost we must factor into our models if we are to be a business at all.
'Should' doesn't carry enough weight though. When we don't regulate ourselves, government has to step in or we will never progress. I honestly don't want to say that, but I cannot discredit my own learning, observation, and experiences. We need a certain degree of governmental mandate as a core standard which we follow.
I will say, that witnessing the Covid19 pandemic's death blow to thousands of small businesses over the past year has tempered my expectations though. I had been in favor of throwing a grenade into the mix and forcing the issue with the one-time increase to $15.00 per hour right now. I am now okay with indexing it gradually, but let's please start immediately and not throw out any increase altogether.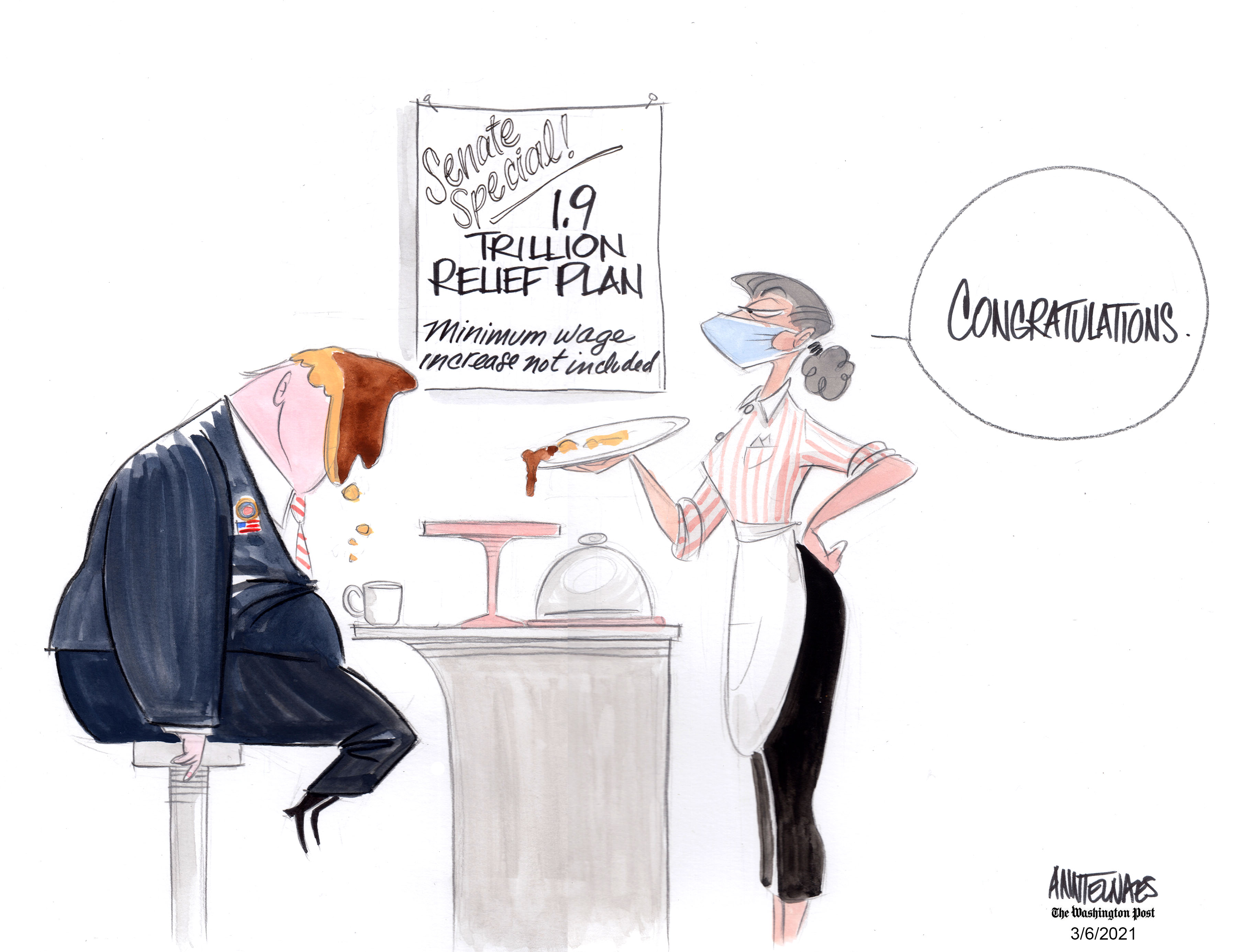 For now, I take comfort in knowing it is never too late to do the right thing, and that people like me, in politics and business, and in all walks of life, will continue to speak up until positive change happens.
Read: Change, Congruency, Critical Thinking.
This past February, Hawaii lawmakers took a preliminary step toward increasing the minimum wage to $12 by July 2022. The Senate Labor, Culture and the Arts Committee unanimously agreed to move forward with a measure to increase Hawaii's minimum wage for the first time in four years. Hawaii's wages last increased to the current $10.10 an hour in 2018. Senate Bill 676 does not make any further step increases, and labor advocates also urged the lawmakers to raise the minimum wage to $17 in the next five years.
—Honolulu Civil Beat, February 8, 2021