When culture-based slogans catch on in a workplace, think of it as the tacit approval of verbal agreement.
People are voicing agreement to a value-based feeling or practice, and they are nominating it for your company's Language of Intention — our essential Key 5 in the Managing with Aloha philosophy — to lend approval to how they will subsequently behave.
Culture building happens even when you aren't looking. We call it "grassroots movement."
When you see this happening, the decision you must make as an Alaka'i Manager is simple: Do you agree and validate the slogan in your company's lexicon and dialect, or do you work to diligently and effectively change the narrative to what you prefer as more value accurate?
This can be exciting—the former decision, or it can be concerning—the latter decision. Either way, I'd coach you to consider it a good thing: Your workplace is actively engaged, and they need you to engage with them.
This is exactly what's happened with the Washington Post.
Let's keep learning: Managing with Aloha through the Lessons-Learned from Current Events
I caught this via Twitter Moments:
WaPo has adopted a conversation-sparking new slogan
US News
The new tagline reads "Democracy Dies in Darkness," which a spokeswoman for the paper said has been a mantra internally for a "long time." Seen by some as a reaction to Trump's relationship with the media, it set off a variety of commentary.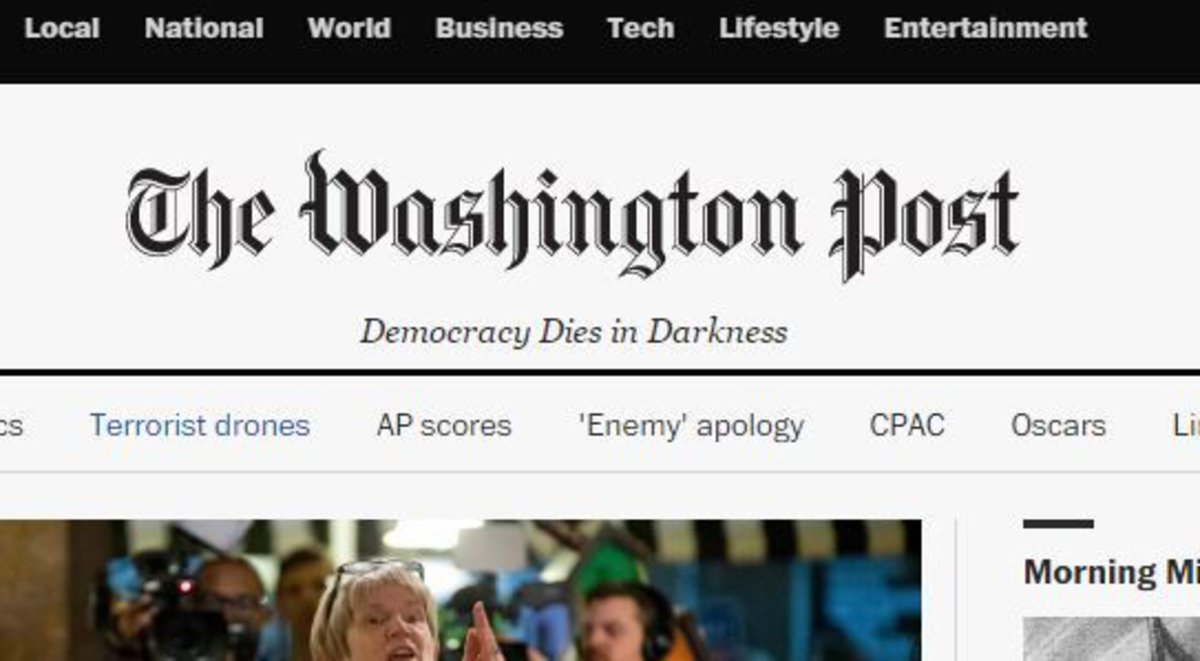 … and as is the way of Twitter, it became a meme spun in both evangelism and cynicism. It happened quickly, because the Washington Post made the 'validate' decision very visibly with a new tagline.
A tipster pointed it out on Friday, and Kris Coratti, a spokeswoman for the paper, confirmed that we're going to be seeing more of this slogan. Jeff Bezos used the phrase at a Post event last year.
"This is actually something we've said internally for a long time in speaking about our mission," Coratti said. "We thought it would be a good, concise value statement that conveys who we are to the many millions of readers who have come to us for the first time over the last year. We started with our newest readers on Snapchat, and plan to roll it out on our other platforms in the coming weeks."
What is being said with more frequency in your company?
How did it start?
Has it affected your mission-driven work yet? How so?
What value does this internal mantra seem to be invoking?
Do you agree with that value alignment opinion?
Ignoring it isn't an option: Decide what you will do in managing and leading with Aloha.
Revisit Key 5: Language of Intention, and Culture-building via this Take 5:
Let me know if I can help you,
Rosa
Subscribe for our weekly newsletter:
Talking Story with the Ho'ohana Community.
Preview the updates in Managing with Aloha, Second Edition, just released Summer, 2016
Managing with Aloha, Bringing Hawai'i's Universal Values to the Art of Business
Our value immersion study for the months of January and February 2017:
HO'OMAU; Love the one you're with.